Wire Harnesses & Switch Swappers

MPS Sport Bike Air Shifter
Wire Harnesses
Easy To Install
Shifter/Horn Toggle Switch
Color Coded
Plugs Into Factory Harness
Plugs Into MPS Products
Complete Instructions
MPS Switch Swappers
Easy To Install
Super Small 2.125" x 1.375" x .580"
Self Adhesive Installation
MPS Horn/Shifter-Starter/NOS Control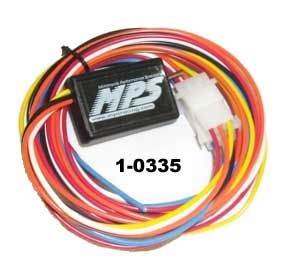 With one flip of the switch this trick little box turns your horn button into your shift button and your starter button into your nitrous button. Designed for Hayabusas, ZX14s and ZX12Rs it comes with complete instructions for each bike. The Horn/Air Shift - Starter/Nitrous Control makes wiring your air shifter and dry nitrous an easy task.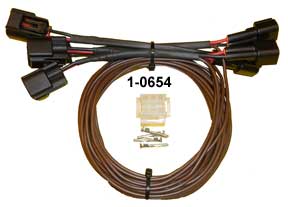 MPS Coil Harness for Ignition Kill
Tired of having to splice and solder into your stock wiring harness in order to wire up an engine kill box? So are we! Now you don't have to with the MPS Coil Harness. This Kit uses stock OEM connectors for a quick, clean installation on nearly all stock coils. Everything is included for coil wiring!
| Part Number | Description | Racer Price | |
| --- | --- | --- | --- |
| 1-0285 | MPS Hayabusa & ZX14 (07-11) Air Shifter Wire Harness | $64.90 | |
| 1-0300 | MPS Zx12 Air Shifter Wire Harness | $64.90 | |
| 1-0518 | MPS Hayabusa ECU Shift Kill Harness Only | $75.90 | |
| 1-0317 | MPS Horn Button/Air Shifter Control Switch Swapper | $42.90 | |
| 1-0335 | MPS Horn/Shifter - Starter/NOS Switch Swapper | $42.90 | |
| 1-0653 | MPS Coil Harness Suzuki - Ignition Kill | $49.00 | |
| 1-0654 | MPS Coil Harness Kawasaki - Ignition Kill | $49.00 | |
| 34-sch3013 | Schnitz Kawasaki Harness for MPS Sport Bike Engine Kill | $49.95 | |
| 2-43503 | MSD Harness - Launchmaster With Kill Box | $42.00 | |