Extended for September
Crank & Rods Only $2495
Save $500

and
These APE Billet stroker cranks have a 68mm stroke. With an 84mm bore that yields a 1508cc engine size. They are race balanced within 1/3 gram and machined from chrome moly steel billet. They feature direct shot oiling for extended bearing life and are fully nitrided. No cores are required.
Crower rods are manufactured in the USA from 100% USA milled, vacuum degassed, free of imperfections, 4340 Chromoly steel alloy. Crower rods are fully CNC machined to remove all surface imperfections. Crower rods are 100% magnaflux inspected and checked for surface hardness, then machined to final size to a tolerance of .001" Crower heavy-duty rods are supplied with 220,000 psi H-11 Alloy 3/8" rod bolts standard.
You must order by 09/30/17 at 11:59 PM mention this special to get this deal!

Buy some extras for only $10.00 each or the best deal, 3 for $20.00!
Sizes Small and Medium Available Only.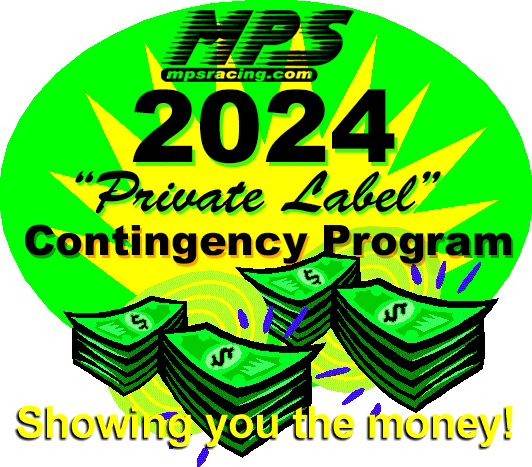 MPS 2017 "Private Label" Contingency Program
We are very pleased to announce our 2017 MPS "Private Label" contingency program. We will pay contingency for all events of:
Southern Dragbike Racing Series
Bikes in the Valley
The "Private Label" contingency program pays 10% of your year to date purchases from MPS. Purchases made from 11/1/2016 to the date of the event you win will be counted toward your 10%. All purchases must be made with a single customer number directly from MPS at racer net pricing. When you win an event, simply fill out a winners claim form. When we receive the winners claim form we will search that customer number in our database for qualifying purchases to determine your payment amount. We will pay a maximum of $200 per class, per event. All participants in the MPS "Private Label" contingency program must register online at our web site before winning an event. When you register online you will be sent a winners claim form and decals for your bike in the mail. The MPS "Private Label" contingency program requires you to run decals on both sides of your bike for the entire event. Note: The MPS "Private Label" contingency program is not part of any of the listed organizations official contingency programs.

Just in case you were dying to know who won the $50 Store Credit Contest for August, it was: Fred Furlong of Yeovil, England. Congratulations Fred Click on the logo to enter this month!