MPS Air Compressor

Fill Your Air Tank On The Go!
Small Size 6" x 3.5" x 1.75"
Pumps To 140 psi
Includes 1/4" O.D. Poly Line, Tee Fitting & 1-0665 Switch
MPS Air Compressor Switch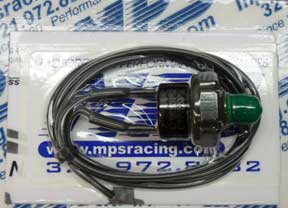 Ever get tired of flipping your air compressor switch on and off? The air compressor switch will automatically keep your air tank between 90 and 120psi. The switch will automatically turn the compressor on when your tank reaches 90psi and turn it off when the tank reaches 120psi. Now you can ride all day long shifting every shift with the button and never have to turn your compressor on and off manually.
The compressor switch has a 1/8" NPT male plug. We recommend using our push in fittings (1-0312 & 1-0123) below for easier installation.
| Part Number | Description | Racer Price | |
| --- | --- | --- | --- |
| 1-0298 | MPS Air Compressor | $53.90 | |
| 1-0665 | MPS Momentary Switch SPST NO (Black) | $13.20 | |
| 1-0658 | MPS Compressor Switch | $39.00 | |
| 1-0312 | MPS Straight Push in Fitting 1/8'' NPT Female x 1/4'' Ploy | $7.15 | |
| 1-0123 | MPS Tee Poly Push in Fitting1/4' | $7.15 | |