Dyna S Ignition System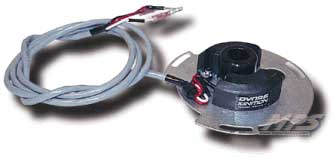 The Dyna S is a complete self-contained electronic ignition system built with the latest state-of-the-art engineering. This is the same ignition used by top drag and road racers to win numerous victories and set records over the past decade. The Dyna S is completely housed behind the ignition cover and uses a magnetic rotor with the original spark advancer, so the factory advance curve is maintained.
The venerable Dyna S ignition is a time proven solution to the basic ignition and trigger needs of the modern race bike. As a stand alone ignition or as a trigger for the Dyna 4000 Pro ignition, the Dyna S is the standard of performance and reliability.
| Part Number | Description | Racer Price | |
| --- | --- | --- | --- |
| 5-DS1-1 | DYNA S IGNITION 72-77 HONDA 350/400 FOUR CYLINDER | $183.32 | |
| 5-DS1-2 | DYNA S IGNITION 69-78 HONDA 500/550/750 FOUR CYLIN | $183.32 | |
| 5-DS1-3 | DYNA S IGNITION HONDA GL1000 | $194.43 | |
| 5-DS2-1 | DYNA S IGNITION 73-85 KAWASAKI 900/1000/1100 FOUR | $183.32 | |
| 5-DS2-2 | DYNA S IGNITION KAWASAKI 550/650/750 FOUR CYLINDER | $183.32 | |
| 5-DS3-1 | DYNA S IGNITION 1977-78 SUZUKI, 550/750 FOUR CYLIN | $183.32 | |
| 5-DS3-2 | DYNA S IGNITION 1977-81 SUZUKI, 550-1100, 82-83 10 | $183.32 | |
| 5-DS3-2 | DYNA S IGNITION 1977-81 SUZUKI, 550-1100, 82-83 10 | $183.32 | |
| 5-DS3-2 | DYNA S IGNITION 1977-81 SUZUKI, 550-1100, 82-83 10 | $183.32 | |
| 5-DS4-1 | DYNA S IGNITION 1972-74 DUCATI 750 TWINS | $194.43 | |
| 5-DS5-1 | DYNA S IGNITION MOTO GUZZI V35, V50, V65 | $194.43 | |