MPS Line Lock Assembly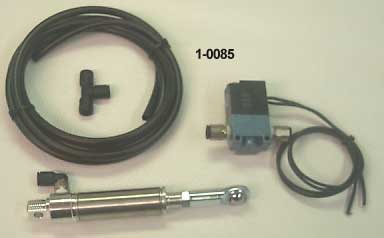 Improve your reaction times!
Stop rolling red lights from clutch drag!
The MPS Line Lock is just the ticket for all you delay box bracket racers. Now you can stage in the same shallow spot without worry of rolling backward or forward. Rolling alters both your ET and your reaction times! This is double trouble for ET Bracket racers. Staging in the same spot is critical for consistent reaction times and ET's. The Line Lock works automatically by applying the rear brake when the launch button is depressed (or the clutch is pulled in on non delay box applications) and the throttle is twisted. It releases with the release of the RPM control at launch.
| Part Number | Description | Racer Price | |
| --- | --- | --- | --- |
| 1-0085 | MPS Line Lock Assembly Minus Throttle | $149.00 | |