MPS Lowering Products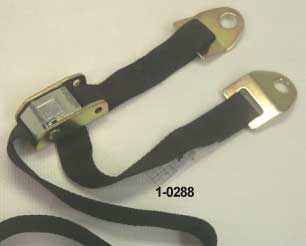 Front End Lowering Straps
The easy economical way to lower your front end. Each end of these straps attaches to the top brake caliper bolt on each side of your front fork. The strap goes over the steering head to compress the fork tubes when the strap is pulled tight. Simply release the strap to return to normal ride height. This is the quickest way to lower the front of your sport bike.
Radial Mount Strap Kits

Adam's Performance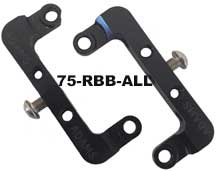 Adam's Performance Radial Mount Bracket Kit will allow the use of a front end lowering strap on bikes that have radial mounted brake caliperss. This will make for quicker ET's, help to eliminate wheelies, and level the front of your bike to match rear lowering link setting. Multiple different strap mounting holes to allow for the best possible mounting location for your specific motorcycle. CNC machined from Billet 6061-T6 Aluminum
Fits All Suzuki GSXR's and Kawasaki ZX10R and most bikes with Radially Mounted Calipers
Suzuki Hayabusa 08-15
Suzuki B-King 08-09
Suzuki GSXR1000 03-15
Suzuki GSXR 750 04-15
Suzuki GSXR 600 04-15
Kawasaki ZX-14 06-15 (will not work with Brembo Calippers)
Kawasaki ZX-12 04-05
Kawasaki ZX-10 04-15
Kawasaki ZX-6R/RR 03-15
Honda CBR1000RR 04-11
Brock's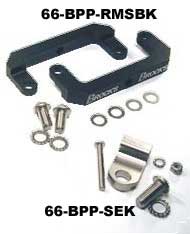 Brock's Strap End Kit makes release of front end lowering strap easier, plus no more damaged radiators or obstructed steering! They are CNC machined, corrosion-free nickel plated finish. Works with all approved straps-radial and most wire-type radial hangers. Bolt strap end to front end lowering strap with stainless hardware included. Strap release is now down closer to the brake caliper for easy access.
Suzuki Hayabusa (08-18)
Suzuki B-King (08-09)
Suzuki GSX-R1000 (03-16)
Suzuki GSX-R1000 (17-18. Some Mod Required)
Suzuki GSX-R750 (04-09)
Suzuki GSX-R600 (04-09)
Kawasaki ZX-14 (06-11)
Kawasaki ZX-12R (04-05)
Kawasaki ZX-10R (04-15)
Kawasaki Z900RS (2018)
Kawasaki ZX-6R/RR (03-10)
Honda CBR1000RR (04-16)


| Part Number | Description | Racer Price | |
| --- | --- | --- | --- |
| 1-0288 | MPS Lowering Straps Front End | $33.49 | |
| 75-RBB-All | Adams Radial Mount Strap Brackets | $79.95 | |
| 66-BPP-RMSBK | Brocks Radial Mount Strap Bracket Kit | $149.00 | |
| 66-BPP-SEK | Brock's Strap End Kit | $49.95 | |